2022/10/12
Jump to navigation
Jump to search
Wednesday, October 12, 2022 (#285)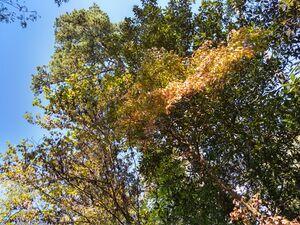 Technically, today is a work-day... but I'm still kinda sore and headache-prone from the work-marathon on Saturday, so I think I'm going to try to take it easy. Also we might be having another voice-chat with Tessa, to get updated on revenue-generation plans.
I do need to take Kestracel Weiss out for a spin -- but she is currently blocked behind Daisy, which is part of the reason I wanted to get that log moved: so I could make more parking room, both so I could turn the MaidiMobile around in the driveway (instead of having to slowly and carefully back out) and so that all the working cars could be parked without blocking each other.
Maybe I should try again to get Nissa towed off. Bleh.
Should also update bank-balance spreadsheet.
Low-physical-energy household things I could work on:
Get Nissa sold/towed
Try to close Z's PNC savings account
Try to open new CCU account for Z

probably would be a good idea to have the PNC money first
Did
moved Daisy so I could get Kestracel out
took Kestracel for a test drive
slightly improved the navigation template for these pages
upgraded our in-house Nextcloud server (on Statler), because it finally decided to let me
installed phpMyAdmin on Statler, because it's almost as easy to install now as MySQL Workbench and seems to be more reliable
a lot of reorganization of the conservatism pages on Issuepedia