2023/01/03
Jump to navigation
Jump to search
Tuesday, January 3, 2023 (#3)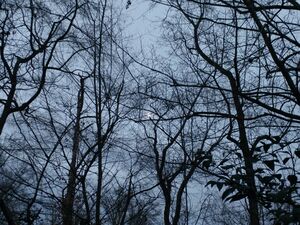 Plans
Guess we need to do a Costco run today? Eggs seem to be the main thing...
Hopefully I will feel motivated again at some point to resume trying to use the big snake. Probably shouldn't do it before we've done the dishes, though... but then I don't know if I'd want to do it while the dishwasher is running, because that might randomly dump a bunch of water out which I'd have to catch in a bucket or something. Maybe just wait until that's done.

Turns out Harena wasn't running the dishwasher today, so I just needed to wait until everyone was done making breakfast.

(Kestracel postponed.)
The check actually did deposit, finally -- so need to pay taxes.

The Liberapay donations for TootCat also came in -- a lot less than December, but still a good increase from pre-Twitterfall. Between that and Patreon, my Digital Ocean bill is covered and then a bit more. (Still, scaling back DigOc operations in some way would probably be good.)

Need to arrange to pick up regular monthly check which normally would have happened on the 1st, because I'll need to start paying regular bills on the 5th.
Actuality
Paid taxes. Yay.
Replaced Costco run with an emergency Food Lion run (mainly eggs, but I also got peanuts).
Got H's new-used Win10 PC (dropped off by Reddawg99 2 nights ago in a surprise visit) set up.
And then there was the plumbing.
The PC
The Plumbing
....and then I tried going in through the laundry room drain, but apparently the snake has some kind of tangle inside the barrel, so I couldn't use the full length. I can't decide if it's worth trying the shorter, manual snake there... may do it anyway, just to be thorough, but only if I have the energy. This took most of the day, and required multiple pauses to rest. I was afraid for a bit that I'd overdone it and was going to get a headache; it feels a bit less like that now, but overnight will be the real test.