2023/02/07
Jump to navigation
Jump to search
Tuesday, February 7, 2023 (#38)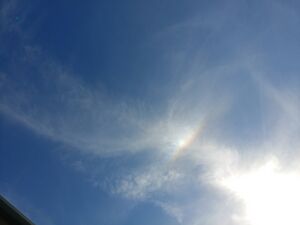 To Do
√

Planning a storage unit run, so need to load boxes into Daisy. DONE

X

May pick up banker's boxes on the way back -- should probably order those ahead of time. Tentatively, will do this tomorrow.
Done
Released morning mouse. Took video (short -- I think they must flee faster when it's cold; that metal cage can't feel very comfortable on their feetsies).
Photographed, loaded, and transported many boxes. I was worried whether there was still enough space in the storage unit for these, but there's still plenty even after.
Made shelf stand for Mel's room.