2023/02/06
Jump to navigation
Jump to search
Monday, February 6, 2023 (#37)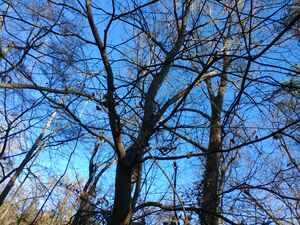 To Do
Done
Released morning mouse. Took video. Cut some more wisteria on the way back.
Packed another bunch of boxes in Mel's room; need to photograph/inventory them.

Did that. ...though I think there are still some more boxes he packed which I haven't photographed.

Took photos of the Omaha Steaks stuff in the chest freezer, to remind me what we still need to cook.
Released evening mouse down at the pond.
Mel's room as it now stands: