Woozle/Sandy/Highland
Jump to navigation
Jump to search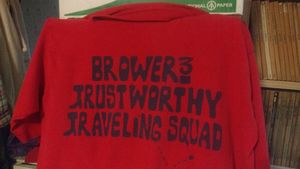 In the spring of 1978, Sandy's parents sent her to Highland Hospital in Asheville as the remedy for an abusive boyfriend. She was not told she was being sent there, much less asked how they could best help her; she was brought along under the pretext of a family vacation to the mountains.
Jenny was told was what happening, but also told not to tell Sandy. She had to go along with the lie for the many hours it took to drive from Durham to Asheville[1].
I'm still collecting my notes to write about this, so it's very incomplete and spotty.
As far as I can tell, her release was not predicated on anything related to the problem that had sent her there in the first place – such as whether she felt safe, or whether the boyfriend was determined not to be a threat. No, it was based on her behavior – even though the trigger for that behavior was absent the whole time.
When she satisfied their criteria in the summer of 1979, she was deemed "cured" and sent home – where her parents immediately put pressure on her to go out and get a job, to which she responded by leaving home to go live with a friend in Blowing Rock. She married another abuser in December[2], having met him only a month earlier. Exactly nothing was solved, because the problem was never addressed.
The problem was that Sandy had no real emotional support, from any direction. Her friend in Blowing Rock was the nearest equivalent.
(Fall 1979: I was entering 9th grade, starting my first year at CFS. I knew of Jenny, but we did not really meet until a year later. I only learned about Sandy through Jenny.)
Footnotes
↑ considerably longer than the 3-4 hours it now takes, given that I-40 did not yet cover the route; NC 70, a non-interstate highway, went through multiple towns with busy intersections