John Ballator
Jump to navigation
Jump to search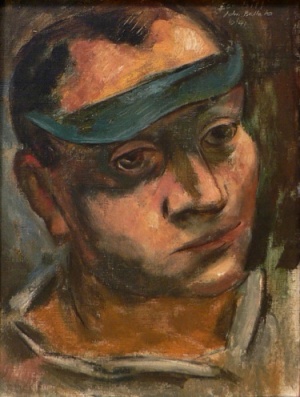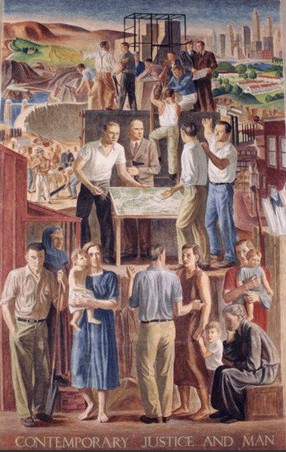 John Robert Ballator, 1909-02-07-1967-09-05.[1]
Woozle says
John Ballator was my mom's dad; he died when I was 2, so I have only vague memories of him. (There is a picture of him holding me not long before he died; I do think I remember that visit, or at least I remember remembering it. I also remember being told of his death.)
I took photos in ~2006 of all his paintings that Mom has, but haven't had time to process and upload them yet. Eventually...
His mural "Contemporary Justice and Man" (1937) is apparently in the US Department of Justice building; another mural, "Development of St. Johns", is in the historic St. Johns Post Office (photos here). Apparently both of these murals were funded by New Deal programs.
Links
Text
Paintings
Books
Reference