Durham Co-op Market
Jump to navigation
Jump to search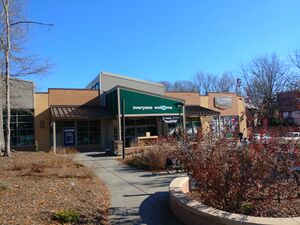 The Durham Co-op Market (DCM) is the first usable co-op grocery store near us. (There was another co-op grocery just a few buildings away in the early 200?s, but it was a much smaller place and never had much variety. They went out of business some years before DCM opened. After we started boycotting Whole Foods, we would drive all the way to Weaver Street Market in Carrboro every week.
We've been a member since years before they even had a site purchased -- or, rather, Harena has (member #500); they have never offered add-on family memberships, which seems a bit of an oversight.
I also need to post our history with trying to help them to be more transparent and really give their member-owners some ownership of operations...