2018/11/21
Jump to navigation
Jump to search
Wednesday, November 21, 2018 (#325)
This was a standard round-trip to Warren Wilson to pick B&Z up for Thanksgiving break.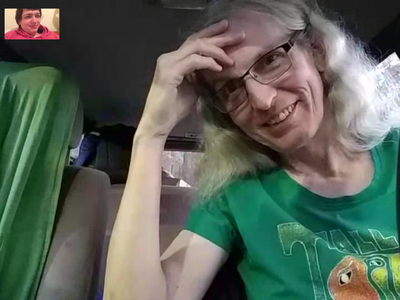 This is a screencap from the videochat we had with Juniper on the way back, in which we waved and giggled a lot and used up all of Harena's bandwidth. Conceptual highlight: singing along with a 1984 song about how amazing it is to be able to watch TV shows beamed across the sky by satellite while having a video conference with with someone from England using a free service 34 years later.
At about this same time( give or take an hour), our house was being broken into – and we used electronic communication with neighbors to recover the item that was stolen.
Welcome to the future.