2023/01/01
Jump to navigation
Jump to search
Sunday, January 1, 2023 (#1)
New Year's Eve Boxing Day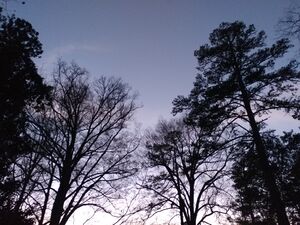 Today: PoGo drive, shower... what am I forgetting. Plan the rest of the week.
Done
Today has been legendarily unproductive. I think I'm maybe too tangled up in thinking about the things I need to do this week but can't do yet:
pay for plumbing service (because the guy hasn't come yet; due tomorrow)

anxious about whether I will have to move a huge pile of lumber and stuff out of the way so he can access the sewer lines

pay property taxes (check hasn't cleared yet)
take Kestracel in (needs to be a day that isn't front-loaded with stress, which Monday at least will be)
pay bills in general (haven't got the check for that yet)
I guess at least I did kinda get FF working/tidied and commit it back to the repo, so I can resume working on backup scripting.
Sunset Photos
Slightly lower view: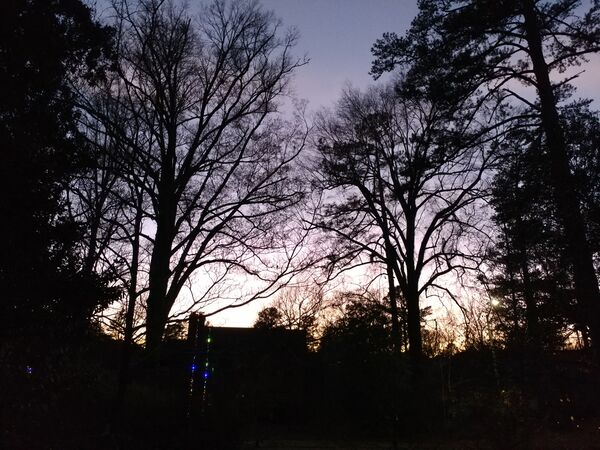 Evening star (right in the middle of the shot, between the branches)! (Star Walk shows Venus as the most likely candidate, though Mercury is also nearby -- probably too dim, however):