2017/07/all
Jump to navigation
Jump to search
July 6 (Thursday)
arrival at the Jolly Roger - they walked while I drove the car around and started unpacking
...and then it was on to Salter Path to drop B & Z off at the Smith Family Reunion:
The Tunnel at the Trinity Center (connects the main part of the campus to the smaller oceanfront part so nobody has to cross the highway)
July 7 (Friday)
Ominous clouds are ominous:
Sand patterns are patterny:
...and that was Friday, the first full day.
July 8 (Saturday)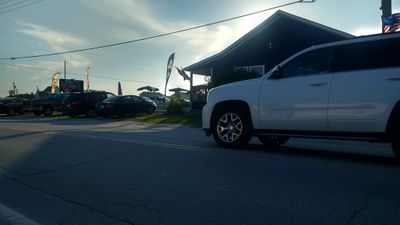 Saturday evening, we discovered that the Home Port Restaurant & Pub had transformed into the Dirty South Bar & Grill -- maybe we should have tried it, but we were in a bit of shock at the unexpected change, and didn't really want to go into a "bar". (That said, the burgers look good... but the selection looks kind of limited, otherwise.)

...but then there were some pretty flowers growing in the sand (next to Godwin's Market) as we walked away:
Later, on the beach, we noticed that wave action had made this cool shelf in the sand. Apparently the beach up at Salter Path was experiencing the same thing; Zander sent a brief video in which he called it "THE CLIFFS OF FISHMANITY!!!".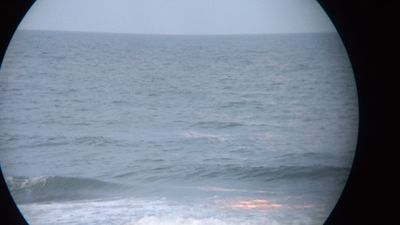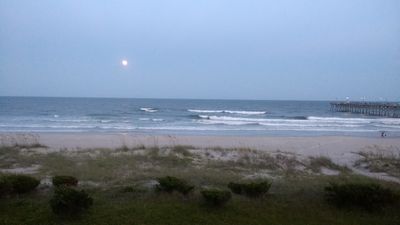 July 9 (Sunday)